Flower Power Costume Party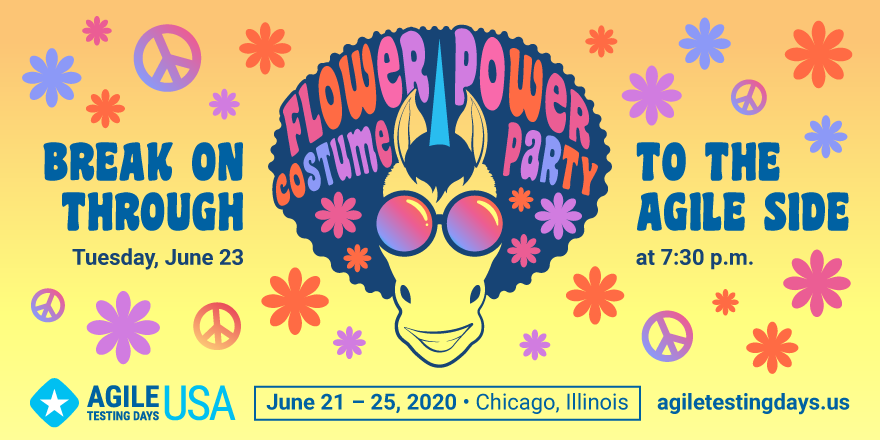 Join us for a celebration of love, peace and Agile Testing.
Every year we invite all Agile Testing Days USA participants to a big social event, paired with delicious food and awesome music from a brilliant band. Please welcome to the stage, the incredible Ring of Music Band & Orchestra. Get ready for an evening full of fun, dancing and networking with the agile community in a relaxed and safe environment.
The 2021 party theme: FLOWER POWER & HIPPIE STYLE, break on through to the agile side!
Costumes and fun accessories are highly encouraged, but not obligatory. Don't miss this exciting party! If you need some inspiration for your party outfit, here you go: flared pants, flower patterns, hair bands, peace necklages, skirts, dresses, colorful everything accompanied by your groovy dance moves!
Love and peace to all of you wonderful people!
Doors to the O'Hare Ballroom open at 7:30 PM.