Meet & Greet Chicago - Walking Tour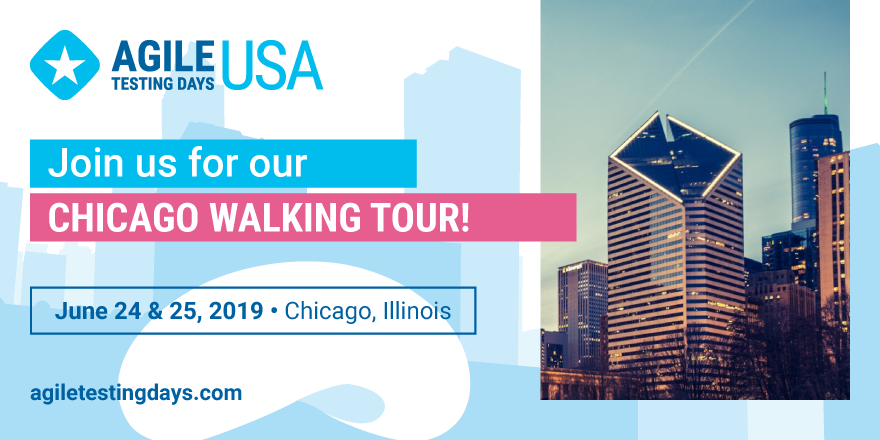 Join us for a guided walking tour of some of Chicago's most popular sites!
This tour will be offered on Monday, after the training classes and on Tuesday after the tutorials.
Come along with Carlene, Raj and Owen for a stroll around town - through the beautiful city of Chicago. We are delighted that this years' Agile Testing Days USA will be hosted in this vibrant and historic town. So, put on your walking shoes and let's explore some of the most iconic sites of the Windy City together. Network with new Agile Testing Days USA friends and prepare for a great conference experience.
Following the tour, please join us for dinner (meals are not provided) or continue to explore! Come back to the Palmer House Hilton and enjoy the Agile Networking Night to meet the rest of the Agile Testing Days USA crew on Tuesday night.
This is free of charge for all Agile Testing Days USA attendees.

Monday, June 24
Meet in the lobby at 6:00 PM
Tuesday, June 25
Meet in the lobby at 6:30 PM