Roaring Twenties - Costume Party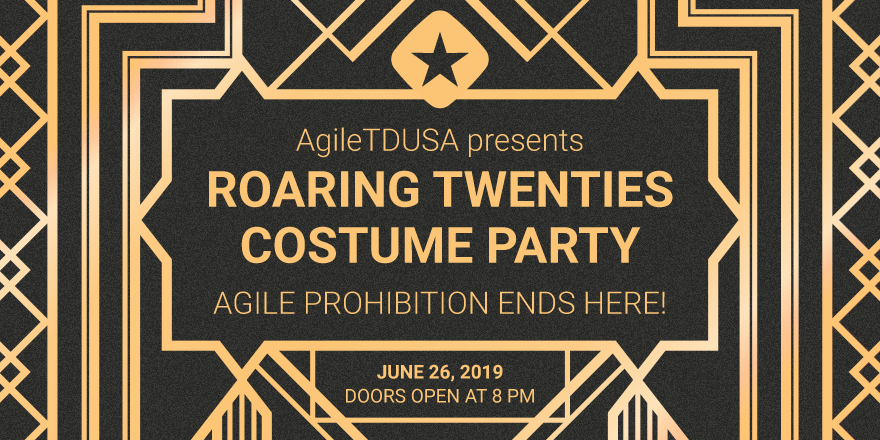 Cheers to the end of agile prohibition and hello to the Golden Age of diversity, collaboration, and open-mindedness!
Put on your dancing shoes and strut your stuff in your very own interpretation of the great Roaring Twenties. Enter the Empire Room like the Great Gatsby, Coco Chanel or the magnificent Josephine "ZouZou" Baker, if you dare, and indulge in the rich decor of the Palmer House and spirited & fascinating atmosphere of the notorious 1920's.
Get ready for an evening full of fun, inspiration and networking with the agile community in a relaxed and safe environment.
Costumes and fun accessories are highliy encouraged. Don't miss this exciting party!
Food and drinks will be served.
Doors to the Empire Room (lobby level) will be opened at 8:00 PM.